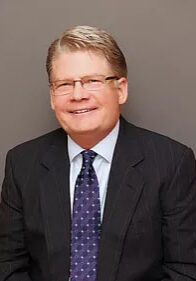 Jon provides 36 years of leadership  experience in the development of client relationships and the pursuit of new business for IGC in all market segments. Jon is an expert in construction pricing and methodology and is focused on delivering exceptional service by understanding our existing and potential client's needs and assessing how IGC can bring value to their organization. He excels at providing consistent and accurate communication with clients and ensures they are aligned with the all of IGC's resources that are needed to accomplish their goals.
Jon has had an extensive and multi-faceted career in the construction industry. He began as a field carpenter and has worked in project management, estimating and everything in between. Jon has many long standing relationships with his clientele and in the subcontracting community.
Gene Schaeffer
Vice President
Gene's career in the commercial construction industry spans 38 years as a Superintendent, Project Manager, and Vice President.  Gene has personally overseen projects as large as $52 million dollars. With extensive exposure in field operations on a wide range of project types.  Gene's field experience lends itself to a skill with Pre-Construction and Estimating. Gene has been hands on in working with Owners, Developers, and Architects in developing pro forma construction budgets and hard bids.  The Projects have run the spectrum including retail strip centers, power centers, and lifestyle centers, industrial buildings, medical and hospital facilities, Office towers and parking structures.
Barbara has 40 years of Accounting experience with an MBA.  She has been employed by mid-sized firms as Controller and large global corporations as Regional Accounting Manager.  She has 30 years of construction/engineering experience from managing global accountants to owning own firm.  She is a member of CFMA.
Bill Nickell
Superintendent
Bill has been in the industry for the past 45 years.  He started in the construction industry while attending college, and after college a custom home builder gave him the opportunity to build custom homes. Bill quickly realized he enjoyed the challenges of the construction industry. After several years working in the custom home industry, he moved into the commercial construction industry to be more challenged. Bill feels his best asset is the ability to adapt to any situation or challenge put before him. In his spare time Bill enjoys playing golf, fishing and traveling.
Bradford D. McJunkin
Director of Business Development
Brad comes to IGC with 40 years of diverse commercial construction and development knowledge. He brings executive management, operations, and business development experience with detailed expertise in: Market Intelligence, Design Development, Client and Industry Relations, and Business Development.  In his spare time, Brad enjoys hunting.
Chad Coburn
Assistant Project Manager
Chad Coburn has worked in the construction industry for 3 years, beginning his career with a regional home builder before moving to Integrity General Contractors. Chad provides assistance with project management and estimation. Chad enjoys the fast-paced and dynamic work environment at IGC, and the fact that he gets to wear multiple hats on a daily basis. During his free time, Chad spends his time playing sports and staying active with his dog, Shiner.
David Coatney
Superintendent
David went to work in the construction industry as a Drywaller right out of high school.  He began as a helper, worked his way up to Journeyman Drywaller, and then moved up to Field Superintendent.  After being in the Drywall industry for roughly 15 years he decided to change things up a bit and went to work for a large construction company.  He has had the opportunity to work with some very intelligent people that were willing to take time to teach him and he took advantage of the opportunity.  David has been in the Construction Industry for the past 30 years and his goal each day is to be the best in the industry, someone that has a good reputation for doing what he says he can do, and getting it done in a timely manner.  In his personal time, he enjoys time with his family cooking out, boating, playing on the water, camping and playing in the mud on ATV's.
John Glenn
Senior Project Manager
John comes to IGC with 34 years of experience spanning all facets of the construction industry. When he was young, he was always interested in seeing what was going on when something was being built and was drawn to construction after working on a farm as a teenager. John went to Kansas State University and gained an education in Construction Science. One project he is proud of is the Science and Technology Center in Odessa, TX on the UTPB Campus for the UT system. That was a 47-million-dollar project with one floor dedicated to HVAC. John likes to spend time with his grandkids and enjoys swimming, playing golf and travelling.
Justin Long
Superintendent
Justin comes to IGC with 12 years of construction experience.  He was fortunate enough to grow up in the construction industry with his granddad being the Founder of Sedalco Construction Services along with spending all his time off from school being on jobsites and in the office with his parents. He spends his personal time with family and enjoys either hunting or going to the local dirt tracks across Texas racing.
Kent Metzger
Senior Project Manager
Kent has been in the Construction industry 44 years and started right out of school. He obtained his degree in Architecture however, felt the draw to construction. He went back to school to get a degree in construction management. Kent is a people person and builds long term relationships with those he knows in the construction industry and personally. He has known his best friend since 1st grade. Looking back over his career, Kent has been blessed to build almost every kind of structure, except a 50-story skyscraper. In his personal time he loves woodworking, and has a shop out back where he builds rocking horses for his grandchildren.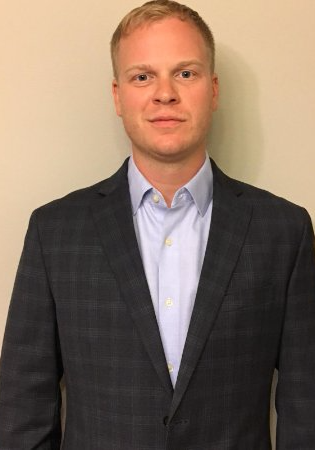 Mark Stieber
Project Manager
Mark graduated in 2011 with a degree in Construction Management. He worked for several years in residential construction both with production building and custom building before making the transition to commercial construction. He has worked in the industry for 8 years, and is proud of his abilities to multitask, learn fast and resolve complex situations in a timely manner. In his free time he enjoys listening to and collecting vinyl records and being outdoors.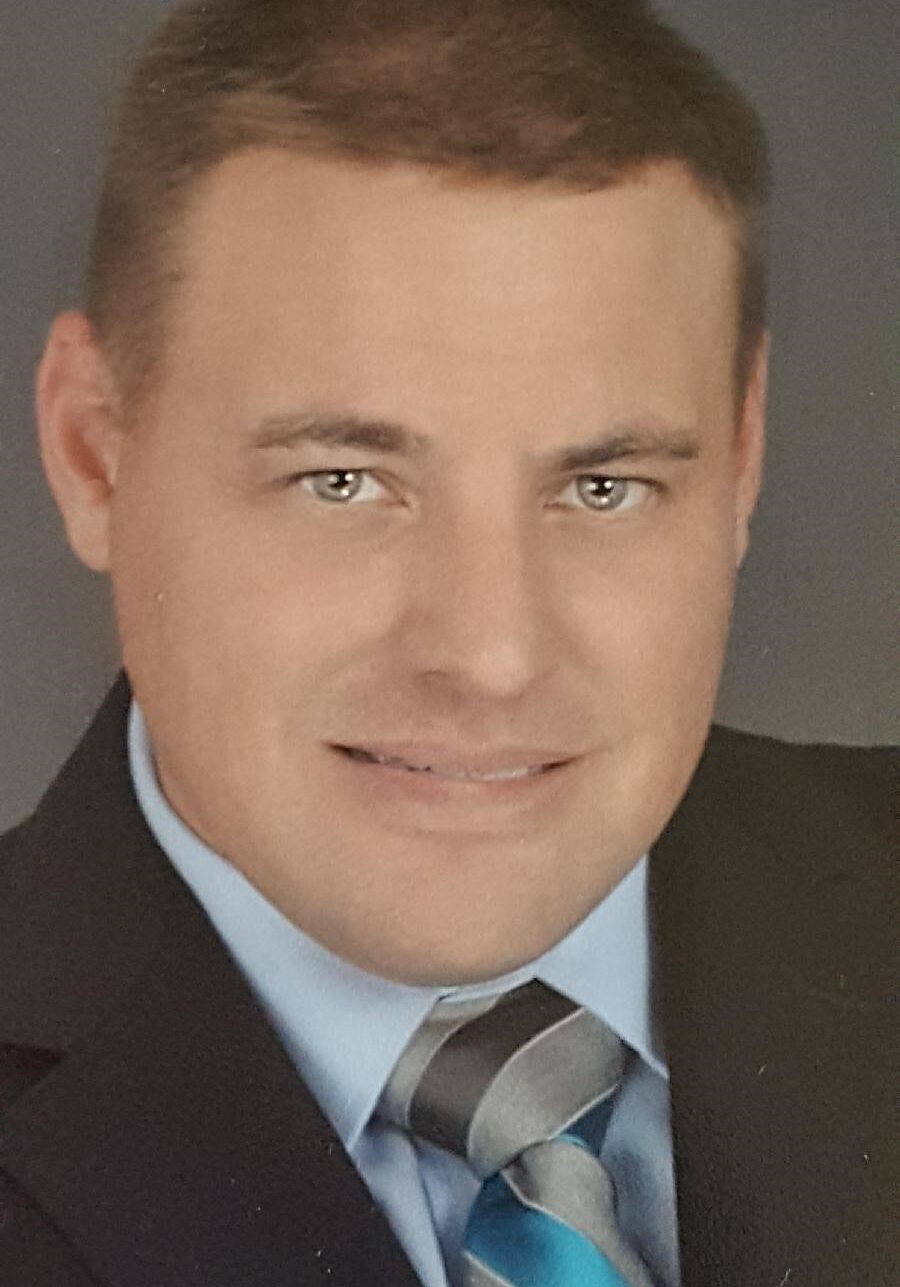 Matthew T. Maloney
Project Manager
Texas native Matthew Maloney specializes in project management in healthcare construction.  Matt has over fifteen years of construction experience after starting his path by earning a Bachelor of Science degree in Mechanical Engineering at Texas Tech University.  This proven leader has paved his own way in commercial construction using the hardworking values he learned growing up during summers spent with his crane operator grandfather.  A few notable projects that this Red Raider has spearheaded at Integrity General Contractors include five (5) simultaneous tenant improvements at Baylor Scott & White Irving Medical Office Building III, Baylor Institute of Rehabilitation Frisco Day Neuro & Outpatient Addition, and Baylor Institute of Rehabilitation Fort Worth Outpatient Room Renovation.  Leisure time for this Texan (when the temperature is not so dang hot) means football watching, motorcycle riding, and disc golfing.  One of his favorite authors, J.R.R. Tolkien, sums up Matt's motto, "All we have to decide is what to do with the time given to us."
Melanie Harbour-Pope
Human Resources Director
Melanie Harbour-Pope is the Human Resources Director at IGC and is responsible for creating innovative ways to engage all employees, providing strategic guidance and leadership for all aspects of the human resources function and establishing a vision and direction of policies and services.  She spent most of her career in the field of education, and upon retirement decided to make a career change while still being able to utilize her experiences in areas of leadership, instruction, collaboration, organization, creativity, communication skills, and time management.  In her free time, Melanie enjoys spending time with her 5 grandchildren, traveling with her husband, and gardening.